Factory4Change Videos about LEGO Serious Play Methodology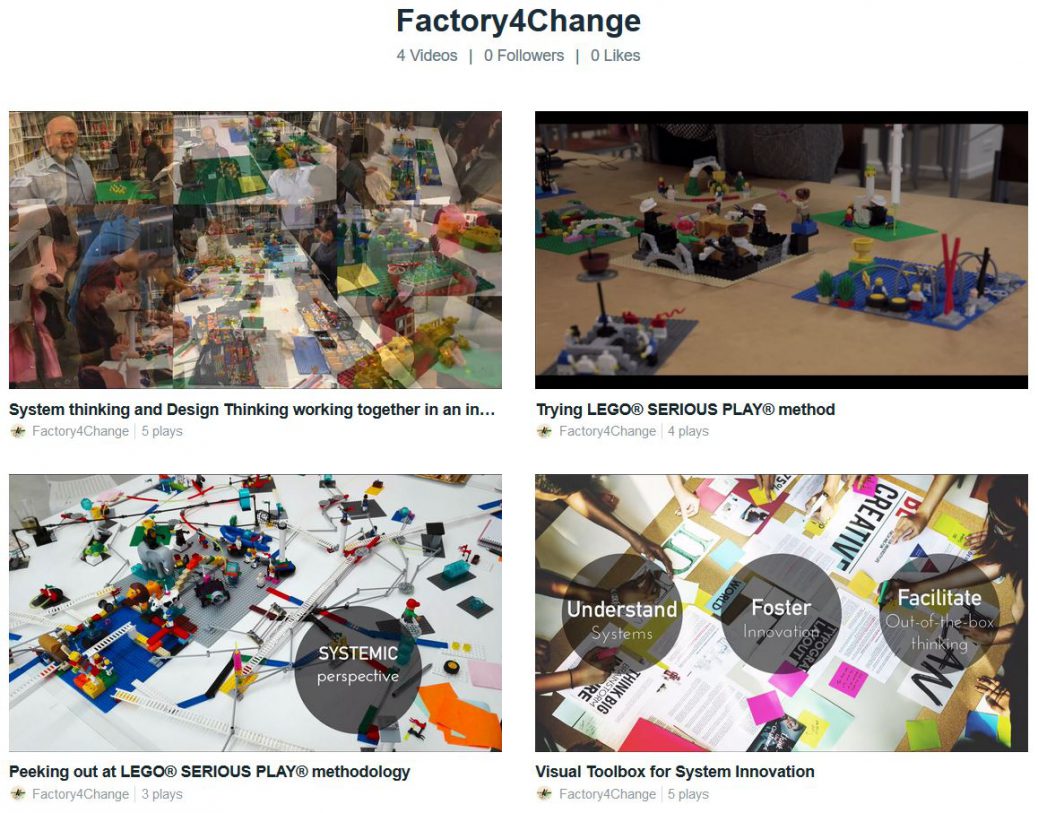 Related Articles
Marko Rillo

, , Serious Play Videos, About Serious Play, Facilitator, featured, Introduction, Lego Serious Play, Marko Rillo, Presentation, Serious Play, SeriousPlayPro, Slideshare, Training, Video, Youtube, 4

---

20-minute presentation about the core concepts of LEGO® SERIOUS PLAY® presented by Marko Rillo from SeriousPlayPro.com – the global...
SeriousPlayPro.com
SeriousPlayPro.com links professional facilitators using LEGO® SERIOUS PLAY® methodology. It is not affiliated with LEGO. Check LEGO SERIOUS PLAY open source for details.
Questions and Answers
My profile
Become a Facilitator
Upcoming Events
August 16 @ 8:00 am

-

August 19 @ 5:00 pm

August 23 @ 1:00 pm

-

August 24 @ 9:00 pm

September 13

-

September 16

September 20 @ 9:00 am

-

September 21 @ 5:00 pm

September 27 @ 8:00 am

-

October 2 @ 5:00 pm
Archives