Podcast Episode with Guillermo Miotti on LEGO Serious Play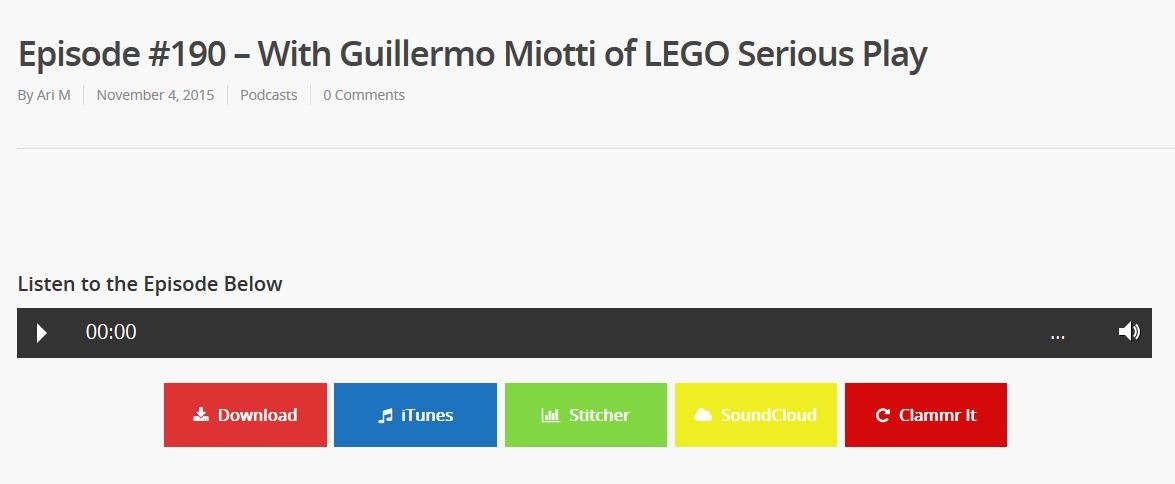 Click here to access Podcast Episode with Guillermo Miotti on LEGO Serious Play
Related Articles
Wiro Kuipers

, , About Lego Serious Play, 2014, Dry Run, Facilitator Meeting, Lego Serious Play, Presentation, Slideshare, Wiro Kuipers, 3

---

Multi-stakeholder 'dry run' using LEGO Serious Play from Wiro Kuipers This presentation was shown during the LEGO Serious Play...
SeriousPlayPro.com
SeriousPlayPro.com links professional facilitators using LEGO® SERIOUS PLAY® methodology. It is not affiliated with LEGO. Check LEGO SERIOUS PLAY open source for details.
Questions and Answers
My profile
Become a Facilitator
Archives