show less
show more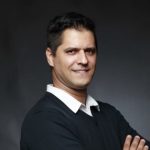 @rodrigoborgia
Profile 100% complete
@massimo Hello Massimo, In the last thread, you mention about a script to run your session. I have builded one in Spanish, if you would like to trade. That said, i'm curious to ask if you could share yours with me, so i can have one more vision on how to create this type of scripts. Have fun, Rodrigo
View
Profile Details
Name

Rodrigo Borgia
Who are you?

I am a gamification and innovation consultant. My main areas of interests are human resources and digital marketing areas (including recruiting, training, employee engagement and performance, digital and social media marketing, events) as well as education (all levels).
Facilitation languages

Spanish, English, German, Portuguese.
Contact info

email: rborgia@gamifica.net , rodrigogborgia@hotmail.com
skype: rodrigogborgia

@GamificaLatam
LinkedIn
Twitter URL
Facebook.
Have you been trained in LEGO SERIOUS PLAY?
If yes - who, where and when trained you?

Lucio Margulis trained me.