show less
show more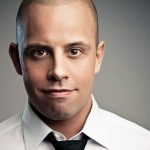 @roddi
Anyone have any recommendations for wires/items to connect models to other models aside from the typical connector sets etc. Have you used anything else? Thanks
View
Profile Details
Name

Rob Oddi, CCMP, PMP
Who are you and why do you want to become a member of SeriousPlayPro community?

Rob is a seasoned and innovative organizational change management consultant, coach, and speaker. He uses divergent thinking combined with neuroscience-based approaches to influence and create the changes needed for his clients to be successful. Rob has over 20 years experience in the field of communications and organizational change management helping organizations navigate change through innovative approaches, smashing through outdated ways of thinking to influence audiences and deliver effective and lasting change that clients are hungry for. He works with clients from start-to-end as it relates to change management (from strategy development to implementation).

Rob holds active membership in the Association of Change Management Professionals and the Neuroleadership Institute. He is also a LEGO® SERIOUS PLAY® facilitator, trained and dual-certified by Master LEGO® SERIOUS PLAY® Trainer Jacqueline Lloyd-Smith (Canada), and Robert Rasmussen (Denmark), Master LEGO® SERIOUS PLAY® trainer, former LEGO® employee and main architect of the LEGO® SERIOUS PLAY® method.
Facilitation languages

English
Contact info

+1 647 298 6334
LinkedIn
Have you been trained in LEGO SERIOUS PLAY?
If yes - who, where and when trained you?

Strategic Play – 2016 / Rasmussen Consulting – 2017