show less
show more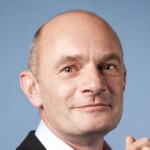 @lerouge
I met, yesterday, at a conference in Paris, the Mayor of the city of Agueda in Portugal. He is interested in LSP approach and might wish to have contact with a Portuguese-speaking facilitator. Are there members of our community in Portugal or speak this language? If so, I let you contact me to provide you with the coordinates of this potential customer.
View
Profile Details
Name

Patrice Lerouge
Who are you and why do you want to become a member of SeriousPlayPro community?

Patrice Lerouge is an associate of Reliences, which is a consulting firm that assists the progress of business through the development of ideas, people and organizations in the service of the overall performance in the short and medium term.
Facilitation languages

French and English
Contact info

Reliences
2 rue du Plat d'Etain (504)
37000 Tours
France
tel. : +33 6 75 60 31 80
If yes - who, where and when trained you?

Certified in 2010 March (Enfield, Ct, USA) by Robert Rasmussen and Denise Meyerson