show less
show more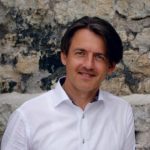 Profile Details
Name

Marko Rillo
Who are you and why do you want to become a member of SeriousPlayPro community?

I am the founder of SeriousPlayPro.com. Having started experimenting with the LEGO SERIOUS PLAY methodology in 2005, I was fully certified in the last group of facilitators that was trained under the auspices of LEGO Group in 2009.

During the same week, we founded the SeriousPlayPro.com community that has now grown into the largest online community of LEGO SERIOUS PLAY practitioners. The SeriousPlayPro.com community is run as a democracy where everybody is invited to contribute.

If you are interested in working with me then given my work as an Associate Professor of Innovation at Estonian Business School – strategy and innovation projects are something that I do best. I have worked with global firms – Samsung, Danfoss, SABIC, LEGO, SEB Bank, Telia, Oxford SAID Business School, Kemira and many others. I enjoy facilitating large conference events (with more than 400 participants) as well as small top management teams of 3-5 individuals.

I have trained, certified and facilitated people in the field of LEGO SERIOUS PLAY methodology globally. If you want to attend LEGO SERIOUS PLAY training then just let me know.

However, to learn about LEGO SERIOUS PLAY you do not need to start with very expensive training. Just read the book to get the basics: Serious Work. How to Facilitate Meetings & Workshops Using the LEGO Serious Play Method.
Facilitation languages

English, Estonian, Finnish, Russian
Contact info

Marko Rillo
CreaWity
Kaarna 27-5
Tallinn, Estonia, Europe
E-mail: marko@markorillo. com
Phone: +372 504 0260
LinkedIn
Twitter URL
Facebook.
Web
Have you been trained in LEGO SERIOUS PLAY?
If yes - who, where and when trained you?

2009 December LEGO Group – Certified LEGO Serious Play Facilitator