Upcoming event with LEGO SERIOUS PLAY by I am Anti Bully #iamantibully – Saturday, February 7, 2015 from 1:00 PM to 5:00 PM (PST) Vancouver, BC. Register here.
Looking to embrace your creative genius?
Here's a challenge for you – show your commitment as an anti-bully through building with LEGO® SERIOUS PLAY®! Form a team of 4 with your family and friends, or sign up as an individual to join a team, and enjoy an afternoon of fun playing with LEGO® bricks. Ticket price includes light refreshments, LEGO® materials to build with at the event and your very own LEGO® hero keychain to keep and take home!
#iamantibully
Why bully? Embrace. #iamantibully is a brand new, not-for-profit campaign to raise awareness around bullying within our local community here in the Greater Vancouver area and to create a movement during the month of February 2015 asking for a commitment from each participating grade K-12 student, parent, educator and community member to be an anti-bully. Stand up, take the pledge, be an anti-bully. www.iamantibully.org
Event Facilitators: Volunteers from StrategicPlay®

Jacqueline Lloyd has over twenty years experience working within the service delivery sector as a business owner, a director of operations, a management consultant, a conflict practitioner, a university professor and a clinician working closely with a variety of organizations, developing innovative programs to help them navigate through change. Jacquie is a Registered Art Therapist and certified in Play Therapy, and holds an MA in Conflict Analysis and Management along with an MBA. She is also a skilled facilitator and holds a diploma is LEGO® SERIOUS PLAY® methodology from the LEGO Group in Denmark. In 2009, Jacquie was appointed to the training board in the LEGO Play for Business division and is a Master Trainer. Jacquie instructed at the University of Western Ontario for over ten years, where she developed and delivered curriculum for the postgraduate students. She has also taught in the business department at Lakehead University and along with her work at StrategicPlay®, she is currently an Associate Faculty at Royal Roads University in the MBA program.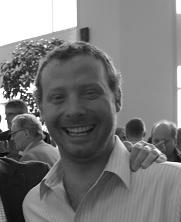 Stephen Walling facilitates workshops and training sessions using LEGO® SERIOUS PLAY® methods and keeps LEGO® Mindstorm Robots in great working order offering technical support in real time. He comes from a building background with over 10 years experience as a bicycle mechanic. As a designer he holds certifications as a Luthier from the Summit School on Vancouver Island, BC and Studio Woodworking from Okanagan College, Kelowna, BC . He is also certified in LEGO® SERIOUS PLAY®, Simplex level II, the MBTI, and traditional and agile project management. He is also an accomplished musician and down-hill mountain biker. Stephen credits his creative talents to playing with LEGO® as a child. Along with his work at StrategicPlay®, he is presently studying in the graduate certification program at Royal Roads University in Executive Coaching.

Ahmed Rahim is a candidate for B.C. teaching certification and has completed a Master's degree in Human Development, Learning, and Culture from The University of British Columbia, with a focus on Social and Emotional learning, and certified in the LEGO® SERIOUS PLAY® method. Ahmed's education and work have taken him to cities around the world – Austin, New York, San Francisco, London, Hong Kong, Singapore, and now, Vancouver. An avid proponent of 21st century learning, Ahmed believes that educators need to act with greater urgency to better engage, develop, and equip the next generation of global citizens with the knowledge, attitudes, and skills they will need to govern the world they are poised to inherit.

Douglas (Doug) Smith has been certified in LEGO® SERIOUS PLAY® methods since 2007. He has over 25 years of hands-on experience in business development, risk management, and community and economic development. He understands how to bring groups with diverse backgrounds, positions and interests together in order to create and build sustainable community projects. Larger projects include the World Nordic Ski Championships (1995), the Woman's and Men's TSN Skins Games (1987/98), the development and implementation of the Thunder Bay Recreational Trails (1990-2009).