show less
show more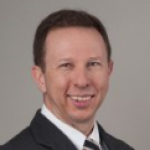 @yannicklemorvan
Looking for LSP challenges opportunities or assisting yourself during a workshop !!
View
Profile Details
Name

Yannick Le Morvan
Who are you and why do you want to become a member of SeriousPlayPro community?

Technical director in Sport environment & Commercial director Europe.

Management 3.0 Certified

From the multi-potential tribe what I bring is a conceptual approach and creative thinking mind over skill
Facilitation languages

english, french
Contact info
Have you been trained in LEGO SERIOUS PLAY?
If yes - who, where and when trained you?

I was trained by Micael Buckle CEO at IntHRface, at Legoland Billund the 14 june 2018