show less
show more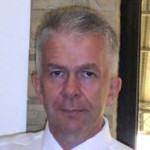 @valioso
We offer full suite of Lego Serious Play and Lego Eduction platform services to individuals, associations and companies of all sizes within Sweden. We hav now expanded our activities with more experienced consultants so we are able to cater for just your needs.
View
Profile Details
Name

Stig Arne Kristoffersen
Who are you and why do you want to become a member of SeriousPlayPro community?

I am a Civil Engineer and Geoscientist by education, experienced event speaker and trainer within technical and business related topics.

I have more than 30 years of international business experience within the oil and gas industry. I have also worked with product development and marketing & sales within the IT sector.

I speak Swedish, Norwegian, German and English, and can hold the courses within these languages.

Courses can be held in any of these countries, either on site at the customers locations, or on off site locations.
Facilitation languages

Norwegian, Swedish, English, German
Contact info

Skype: sak-pathfinder

email: sak@ec-ba.com
LinkedIn
Have you been trained in LEGO SERIOUS PLAY?
If yes - who, where and when trained you?

Certified LEGO®SERIOUS PLAY® Facilitator