show less
show more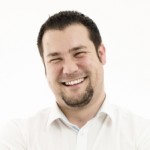 @mgrasslerdt
@Patrizia.Bertini Hi, are you from italy? If so i am from austria. How about a LSP meetup some day? Italy isn't far away!
View
Profile Details
Name

Manuel Grassler
Who are you?

Integrating business and creative mindsets and always in search for the big idea to change and shape the world for the better through design thinking!
Facilitation languages

German, Englisch
Have you been trained in LEGO SERIOUS PLAY?
If yes - who, where and when trained you?

Munich, 2015, Robert Rasmussen