show less
show more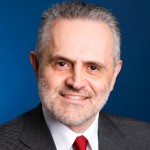 @lorenzo-nanettiwanadoo-fr
Profile Details
Name

Lorenzo Nanetti
Who are you and why do you want to become a member of SeriousPlayPro community?

Business Consultant with over 20 years' experience  in management consulting, large projects, software solutions, outsourcing services to top life sciences and medtech accounts.

Digital pioneer and entrepreneurial mind with over 15 years of experience in creating and building leading concepts, ideas, new products, new services as well as delivering projects that generate outstanding results.

Certified LEGO SERIOUS PLAY facilitator.
Facilitation languages

Italian (mother tongue), fluent in written and spoken German and English, fluent in spoken Swiss-German, good conversational knowledge of French.
Contact info
Have you been trained in LEGO SERIOUS PLAY?
If yes - who, where and when trained you?

Copenhagen; December 17th, 2015; Robert Rasmussen & Per Kristiansen