show less
show more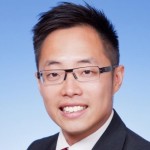 @kenneth_yu
Great Start in LEGO Serious Play!!
View
Profile Details
Name

Kenneth Yu
Who are you and why do you want to become a member of SeriousPlayPro community?

Mr. Kenneth Yu is a director of a corporate Training agency (SENSE Training House) in Hong Kong. He received his master degree from The Hong Kong Polytechnic University in 2013 and eventually awarded PolyU Microfund Innovation Stream and Entrepreneurship Stream in 2012 and 2013 respectively. Kenneth was a social worker for 5 years since his HKU social work degree graduated in 2005. He started SENSE in 2008, which provided customized training programs to companies, organizations, schools, and individuals including HSBC, Ocean Park, Fortis, HKU, PolyU, etc.

Kenneth set up another business related to digital marketing, Agodio Limited. Agodio is a company based in Hong Kong aimed to provide professional E-commerce management and marketing solution to corporations who want to achieve outstanding Sales and Branding results on internet platforms, especially in China Market.

In addition to business, Kenneth is actively contributed in society. He served Junior Chamber International for 5 years and recently titled as National Director of Junior Chamber International Hong Kong.

Also, he formed Hong Kong Electronic Commerce Association to nurture Professionals and Corporations with the vision, strategies, technology and skill sets to be successful in E-commerce Businesses.

Reference:
SENSE Training House: http://www.sensetraining.com.hk

Agodio :
http://www.agodio.com

Hong Kong Electronic Commerce Association: http://www.hkeca.org.hk
Facilitation languages

Cantonese, Mandarin, Putonghua, English
Contact info

http://www.sensetraining.com.hk
Email: kenneth@sensetraining.com.hk
facebook.com/kennethsyyu
Wechat: kennethsyyu
Tel: +852 9804 2439
LinkedIn
Facebook.
Have you been trained in LEGO SERIOUS PLAY?
If yes - who, where and when trained you?

London, Feb 12-15 2015, Robert Rasmussen