show less
show more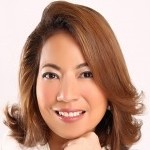 @karenespiritu
Profile 100% complete
I'm a certified LEGO® SERIOUS PLAY® facilitator based in the Philippines. Should you have any facilitation needs in ASIA , please feel free to send me a message.
View
@karenespiritu Hello! I saw your updated profile. Congratulations on the certification! I was wondering if you're interested in working together for possible collaborations and marketing synergies for LSP. :)

Hello Jeff. Lets explore possibilities. What did you have in mind? You can email me at mgn.you@gmail.com.