show less
show more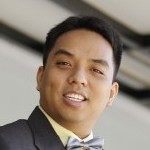 @jefftagle
@dreuther hello! would like to ask permission if I can mirror your book on my site? thank you!
View
Profile Details
Name

Jeff Tagle
Who are you and why do you want to become a member of SeriousPlayPro community?

Is currently the only certified Lego Serious Play facilitator in the Philippines.
Facilitation languages

English, Filipino
Contact info
Have you been trained in LEGO SERIOUS PLAY?
If yes - who, where and when trained you?

In Tokyo, Japan on Feb. 5, 2016 by Robert Rasmussen