show less
show more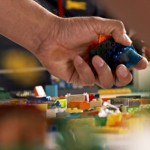 @jaume
Hey, I'm back to the community with a new project. I've joined a new company invenio learn.by.doing a learning solutions expert developing skills in the areas of innovation, creativity and teamwork by using learning by doing methodologies. We are currently running LEGO SERIOUS PLAY certification programs around the globe in association with […]
View
Hey, I'm back to the community with a new project. I've joined a new company invenio learn.by.doing a learning solutions expert developing skills in the areas of innovation, creativity and teamwork by using learning by doing methodologies.

We are currently running LEGO SERIOUS PLAY certification programs around the globe in association with…[Read more]

Dear Jaume,

It sounds like an interesting project. Please write me to mgcabral@gmail.com so we can have a chat over it.

All the best,
Maga.