show less
show more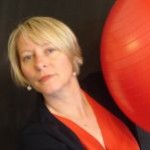 @jacquelinelloydsmith
You are invited to play and learn with Strategic Play: Facilitator Training in LEGO SERIOUS PLAY methods and materials – In Vancouver Canada, August 19, 20, 21, 2013 Call +1 604-558-2707 or email us at
info@strategicplay.ca
Or visit the website at: Strategicplay.ca (see services, see facilitator training) – I hope you can join us!
View
Profile Details
Name

Jacqueline Lloyd Smith, MA, MBA, (ATR), (CMC)
Who are you and why do you want to become a member of SeriousPlayPro community?

Jacquie is a Master LEGO SERIOUS PLAY Training since 2007 with over 25 years experience using hands-on and visual tools.  In her work she use the creative arts and blend theory and research from business, psychology, education, and art and play therapy. She specialize in team development,  creative problem solving and strategy. LSP methodologies and underpinnings create a firm foundation for her work.
Facilitation languages

English
Contact info

Jacqueline Lloyd Smith, MA, MBA, (CMC).
Direct line: 778-822-6354 (Pacific Standard Time)
Toll free: 888-238-2608
Skype: jacquie_lloyd_smith
Have you been trained in LEGO SERIOUS PLAY?
If yes - who, where and when trained you?

Master Trainer of Facilitators & LSP certified