show less
show more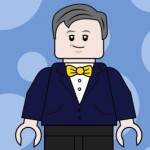 @dwlego
@lellis I wonder if anyone can tell what is the goal of their workshop with the blind people what kind of questions you place, what do you expect to achieve, what is the benefit of it.
View
Profile Details
Name

Daniel Weiss
Who are you and why do you want to become a member of SeriousPlayPro community?

LSP Facilitator- Business Canvas You Facilitator- Gamification Developer-Design Thinking Service Design. Focused on Education and Tourism. Work in European Projects.
Facilitation languages

English, Spanish, Portuguese
Contact info

whatsApp+34609838394
If yes - who, where and when trained you?

Certified by Robert Rasmussen Madrid 2013