show less
show more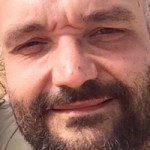 Profile Details
Name

Fausto
Who are you and why do you want to become a member of SeriousPlayPro community?

During the last fifteen years I have developed my professional career as a Country Manager, Head of Digital Consulting, Senior Digital Consultant and Business Strategy, Ecommerce and Sales Manager, Franchise Manager and as a Sales Coordinator at Ikea.


My professional values are governed by honesty, accountability and confidence.

I have a multipurpose profile, a broad repertoire and an open mindset.

I am empathetic, curious, observer, versatile and I have very good analytical and communication skills. I am also a quick learner, a team player and I am used to working under pressure.
Facilitation languages

Spanish, Catalan, English
Contact info
Twitter URL
Have you been trained in LEGO SERIOUS PLAY?
If yes - who, where and when trained you?

Madrid, April 2015, Robert Rasmussen and Carlos Martínez Estévez.