show less
show more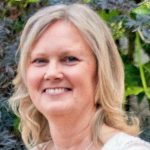 @alisonrex
Profile 100% complete
@admin Hi Marko I see you have uploaded the recent article on LSP over here in Lincolnshire, UK. I'm more than happy to share other LSP articles and events happening with Rex Associates for others to read.
View
Dr. Sabine Schmid joined the group Serious Play Forum 1 year, 5 months ago

I am preparing an LSP Workshop design and somehow I do not want to start again the skill building with a bridge or tower. So I am looking for alternatives. Any ideas?

I rarely use the bridge or tower exercise. Mostly I use this one: "Share YOU. Build a SUPERPOWER you own that others don't know about." Or if the group is not a superpower type of group I use "Build something that others ….". Workshop participants right away learn something about each other.