ONLINE MICRO CERTIFICATION IN THE LEGO® SERIOUS PLAY® METHOD
October 5, 2022 @ 1:00 pm

-

October 6, 2022 @ 9:00 pm

DKK8475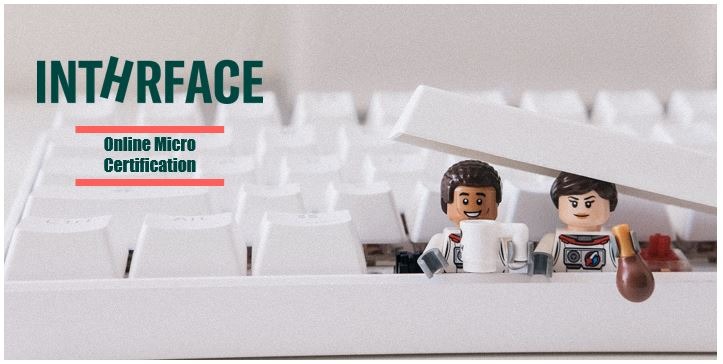 WHAT'S AN ONLINE FACILITATOR TRAINING IN LEGO® SERIOUS PLAY®?
Our Online Micro Certification is designed for you to run creative and impactful workshops both F2F and online for infinite purposes.
Regardless of the subject matter, you will experience many benefits from using the LEGO® SERIOUS PLAY® method:
Inclusion and recognition of all regardless of background, experience, or knowledge.
Models and metaphors that participants remember.
Increased ability to work with complex topics.
Insight into versatile perspectives that provide common knowledge and understanding.
A new collective system of knowledge from which you can act in a coordinated manner.
WHAT'S INCLUDED IN THIS TRAINING?
Extensive training and hands-on experience with the LEGO® SERIOUS PLAY® methodology brought to you by world-class facilitators with experience from more than 1000 LEGO® SERIOUS PLAY® workshops.
An extensive and exclusive facilitator manual that covers both LEGO® SERIOUS PLAY® exercises and theory.
An invitation to join our annual international LEGO® SERIOUS PLAY® Conference and Advanced Training at Hotel LEGOLAND® in Billund.
Access to our worldwide network of certified facilitators.
An inspiring newsletter 6 times a year, which covers different LEGO® SERIOUS PLAY® related initiatives and activities.
Distribution of materials prior to the training – to either your home address or work address.
A unique diploma
WHAT CAN YOU DO AFTER COMPLETING YOUR TRAINING?
You will be able to facilitate shorter workshops both face-to-face and online for various purposes based on this online training.
PRACTICALITIES:
Target group:
Our training is targeted towards people who work with management, development, facilitation, processes, and/or consulting.
Duration and time schedule:
2 full days of training.
A diploma will only be issued after the completion of both modules/days 1 & 2.
The modules will run in the time period 13.00 – 21.00 CET.
The time frame may vary slightly to suit the various time zones of the participants. If you wish to change the time zone slightly – to suit your schedule – please let us know, and we will see what we can do.
Language:
The training will be facilitated in English.
Materials:
We will send out all necessary materials and links prior to the training.
There might be limitations on the countries we can deliver materials to from Denmark, but we will inform you when you apply.
Instructor(s):
Micael Buckle from Inthrface
Micael has worked with the LEGO® SERIOUS PLAY® methodology since 2003 and is certified by LEGO®.
Micael has experience with more than 1000 workshops using the LEGO® SERIOUS PLAY® methodology globally. Workshops concerning strategy, management, team, and organizational development.
Marc Sonnaert from Inthrface
Marc is an associated trainer of Inthrface. He was certified in the LEGO® SERIOUS PLAY® methodology at Hotel LEGOLAND® in Billund in 2015, and he has worked extensively with the method ever since.
Marc has, furthermore, worked closely with Micael Buckle for more than two years – training new facilitators.
INFORMATION & CONTACT
For more information about the training please contact us via email:
Cecilie From Prüssing: cfp@inthrface.com
PRICE:
2-day Online facilitator training in the LEGO® SERIOUS PLAY® method:
DKK: 8.475,00 (ex. VAT).