Métodos LEGO® SERIOUS PLAY® Certificación de Facilitadores Equipos y Grupos Bogota Columbia Abril 2019
April 25, 2019 @ 9:00 am

-

April 27, 2019 @ 5:00 pm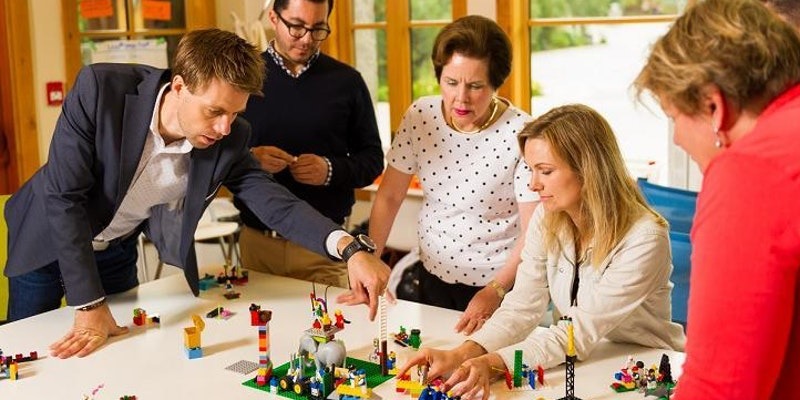 Your ads will be inserted here by
Easy Plugin for AdSense.
Please go to the plugin admin page to
Paste your ad code OR
Suppress this ad slot.
¡Venga a divertirse con nosotros y a aprender en Bogota, Columbia mientras exploramos el método LEGO® Serious Play® aplicado a equipos y grupos!
Los asistentes que terminen con éxito el entrenamiento recibirán la Certificación de Facilitadores en LEGO® SERIOUS PLAY®, un proceso de facilitación de renombre internacional usado por las organizaciones para involucrar a los participantes en la generación de ideas innovadoras para el mejoramiento organizacional. La metodología se basa en una amplia investigación y permite a los equipos abordar problemas complejos de una manera divertida y atractiva.
¿Quién debe asistir?
Facilitadores, capacitadores, educadores, profesionales de recursos humanos, directores de proyectos, entrenadores, consultores, profesores universitarios, profesores, profesionales de marca y estrategas pueden ser capacitados para aplicar esta metodología e implementar este poderoso proceso en el trabajo que realizan.
Además, si usted trabaja como investigador, profesional en I.T., coach ejecutivo o de vida, o es líder en su organización, su certificación en esta metodología puede traer enormes beneficios y es una fuerte adición a su caja de herramientas.
Para más información correo electrónico gabriel@strategicplay.com