LEGO® SERIOUS PLAY® Facilitator Training from SeriousWork with Sean Blair in London, UK
June 13, 2018

-

June 14, 2018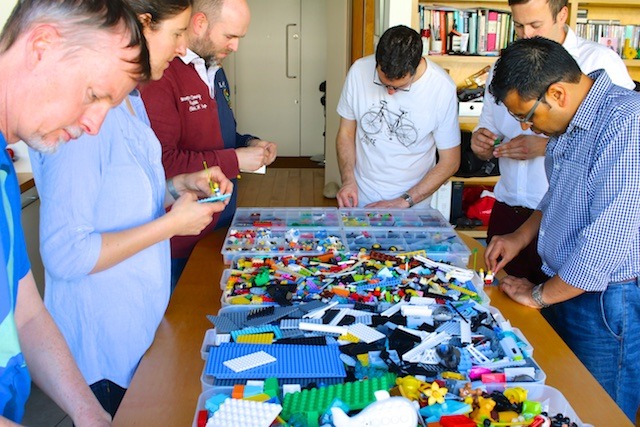 Learn how to facilitate using the LEGO® SERIOUS PLAY® methodology with the training used by LEGO® themselves. Become certified in Level 1 (individual builds) and Level 2 (shared build) skills in a small group of like minded participants. 2 full days of input and hands on practice that includes time with real participants – equipping you to use the tool in the real world.  Join the growing network of SeriousWork facilitators spanning global organisations and freelance practitioners.
Find out more: http://www.serious.global/learn/lego-serious-play-facilitator-training/
About Sean Blair:
Sean Blair is an IAF award winning facilitator who is certified in LEGO® SERIOUS PLAY® and has run hundreds of workshops with clients ranging from global organisations and small start ups. As co-author of SeriousWork (the only 'how to' book on the method) Sean has brought his experience to life, and created a new training methodology with participation and gradate success at its heart.
About SeriousWork:
SeriousWork uses expert facilitators to train others in LEGO® SERIOUS PLAY®.   We specialise in gathering small, high quality groups of learners, and equipping them with the knowledge and experience they need to use LEGO® SERIOUS PLAY® in their work. Once qualified, our graduates have access to a range of opportunities to grow their skills with like-minded peers.