Coaching using LEGO® SERIOUS PLAY® method: Understanding, Sharing and Living Values in Cross Cultural contexts
May 24, 2017 @ 2:00 pm

-

6:00 pm

EUR250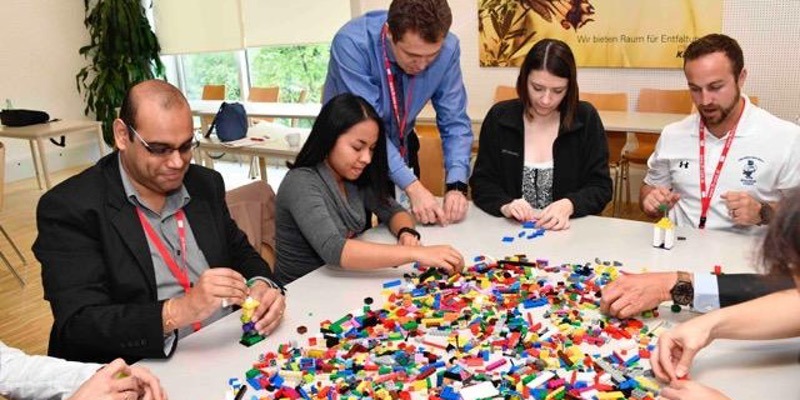 You will learn how to explore personal values, individual identity, negotiate team values and develop team commitment despite differences in cultural backgrounds using the method.
LEGO® SERIOUS PLAY® (LSP) is a facilitated thinking, communication and problem solving technique for organizations, teams and individuals. The facilitated learning involves building 3-D models using LEGO bricks. These are used for knowledge-sharing, problem-solving and collaborative decision-making.
The method takes a positive stand to communication barriers resulting of different cultural backgrounds. The workshops using the method develop interpersonal skills, – cultural sensitivity and cross-cultural communication. LSP-based workshops are widely used for diverse teams' building and coaching in global contexts. The results confirm the method as an effective tool to prevent certain behaviors and conflicts resulting from cultural differences. The event is aimed at cross-cultural professionals, coaches and practitioners.
The event will start with a brief introduction into methodology and hands-on understanding of it's process. We shall learn how to explore personal core values, external and aspirational identity and unite the team as a constellation of individuals sharing and negotiating team values and vision, living them in everyday behaviors and communication.The benefit of the course is it's 100% participation principle, where each participant will do 100% of hands-on exercises, practicing interpersonal, communication and emotional intelligence skills.
The participants will learn the essentials of the method practicing it's basic applications, following the guiding principles and the etiquette of the game. The hands-on learning will be complemented by best practice advice based on cross-cultural context cases.
The course participants will receive a further reading list, a small Windows Exploration LSP set (50 bricks) and follow-up online support of their fist practice.
If any questions please forward them to: marketing@brickzy.com
For more information please check: www.brickzy.com
Number of participants in the group: min 6 – max 12.
Last Registration Date: May 14, 23.00
If there are less than 6 participants registered by this time, the event is cancelled and the payment is returned.